FCF's Annual Crystal Ball: Insider Predictions for 2023
Buckle up – airlines are going to milk the "last of the good times" for as long as they can. Here's how you can save
May your 2023 travel life be abundant and turbulence-free. I can't promise that, but there's plenty of good among the bad and ugly in our crystal ball for the year ahead.
What a ride, huh? After the last few years of Lockdown madness, flyers are returning to the sky in droves like those beautiful starling murmurations last year. Passenger volumes crept back up in 2022 to within sight of 2019 levels.
And now, with the Lockdown past us, we're hearing a lot of talk about R&D.
Recession & Depression
JPMorgan Chase CEO Jamie Dimon says, "a very, very serious mix of headwinds" is likely to tip both the U.S. and global economy into a recession by the middle of this year. Federal Reserve Chairman Jerome Powell didn't lighten the mood when he said that the measures needed to tame high inflation could well lead to "slower growth, higher unemployment and potentially a recession."
It also seems like every day there's another report about sweeping layoffs. Not good.
Given this environment, I'm expecting a rough first half of the year for good travel deals before the economy dives further. That's because times will be good for the carriers as long as demand continues strong. And you know they're going to milk it for all it's worth. Then, when the economy really declines as economists are predicting, and fewer people are buying Business and First Class seats, keep your eyes out for those deals to come back.
I'm not an economist and don't blame me for repeating their message, I'm here only to give you the impact it will have on the premium travel world. That's why you're here.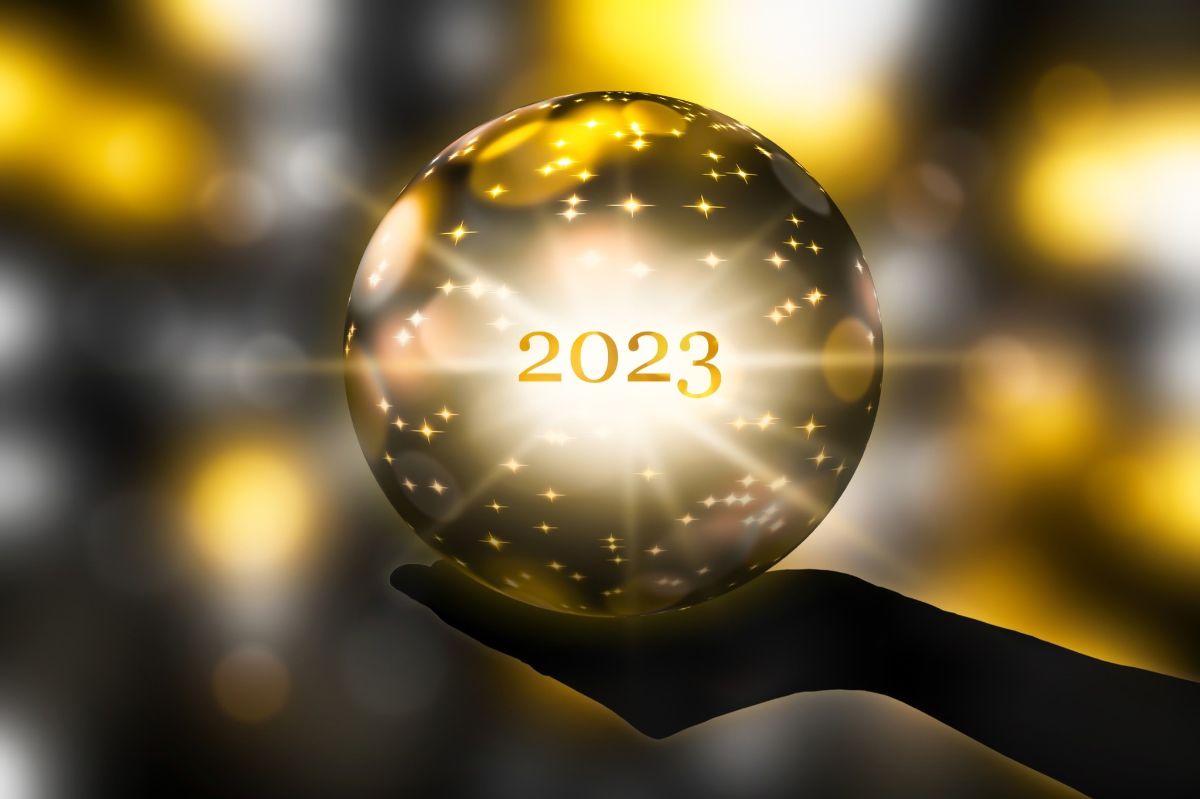 That's Bad & Ugly, Bennett, Gimme Some Good
Still, all is not grim for flyers. First of all, travel is open everywhere now, as you know, and China even re-opened its borders recently.
Better still, given our name, I'm pleased to report that the First Class cabin is making a comeback. The Etihad 787 First Class service has returned on its Washington, DC-Abu Dhabi route, and its A380 apartment suite is slated to come back on the Abu Dhabi-London route in July. Cathay Pacific's First Class service is back for Hong Kong-London flights, and it'll return on Hong Kong-Paris in mid-January, and on Hong Kong-Tokyo service in early February; we predict you'll be able to book this great First Class service from the U.S. soon.
Other First Class routes that have returned to service include American's Dallas, Los Angeles, Miami, and New York to London; Miami and New York to São Paulo; Miami to Buenos Aires; and Los Angeles to Sydney. Qantas' Los Angeles-Melbourne route has also returned.
Fare Is Fair: Good, Bad, and Ugly Predictions
Asia
With China's re-opening bringing back many flights to the region, as well as a volume of coach class travelers, we've just started to see Business Class fares to Asia slashed to $3,500 from the West Coast on a number of routes and on many airlines including Air Canada, All Nippon, and Asiana, and on United (Star Alliance), Cathay Pacific (oneworld), and Korean (SkyTeam). Fares from the East Coast are generally $1,000+ more. Delta and SkyTeam airlines are still charging $2,000 to $3,000 more on many flights. So much for airline "loyalty." Oneworld isn't much better, either: These airlines will make you fly via Europe to Asia to get a fare as low as Star Alliance airlines. In general, I wouldn't be surprised if premium cabin fares drop 25% in a few months and perhaps 50% by mid-year.
In the meantime, when fares are high to Asia, I urge you to consider the Canada workaround strategy: Business Class fares from Canada continue to be low. Star Alliance fares are currently starting around $2,800 to $4,000 from Vancouver to Tokyo, Seoul, and Jakarta, and $2,800 to $3,800 from Toronto to such destinations as Hanoi, Seoul, and Tokyo. We periodically see flash fares from Canada to Asia for several hundred dollars less.
We think First Class fares to Asia from the U.S. will decrease 25%+ as well this year.
South America
We expect periodic flash deals will continue from the U.S. to Brazil and the rest of South America. Look for flash fares in the $1,500 to $2,500 range for Business Class (normally $3,500 to $6,000+). Consider a visit to Iguazu Falls and/or dust off your Carnival costumes.
Africa
We expect good fares to destinations like Nairobi will continue, as well. When we say good, we mean around $2,000 to $2,500 in Business Class for 34 hours of traveling, round-trip. Compare that to U.S. transcon NY-CA Business Class fares in the $2,500 range right now for a flight that's a third of that distance! Johannesburg offers relative value at $3,000 on many routes, when it used to be $5,000 to $6,000 not too long ago, and still is on some routes. Stay tuned to FCF's Flash Fares alert room for the latest deals to Africa, which we expect to come in like a stampede of wildebeest as the recession hits harder later in the year.
Europe
While you can expect typical Business Class fares to Europe to be in the $2,500 to $5,500 range, Flash Fares will decrease to $1,500 to $2,000 by the end of the year on major carriers. In other words, if you're not taking a trip for another year, don't be in a hurry to book it now. Fares will never be higher for the next few years than they are right now.
In the meantime, keep an eye out for TAP Air Portugal from the U.S. via Lisbon to destinations such as Berlin, Frankfurt, London, and Nice, all for under $2,000 on a regular basis.
In First Class to Europe, while we used to see $15,000 to $20,000 fares often, these days you can often find prices in the $4,400 to $7,000 range. Oneworld to the UK is the lowest we're seeing, often at around $4,400 from many U.S. gateways. Star Alliance carriers to Europe are presently in the $5,700 to $6,500 range from Boston to Copenhagen, Prague, and Santorini; Chicago to Athens, Dublin, Lisbon, Nice, and Santorini; Miami to Barcelona; New York to Rome, Milan, and Malta; and Washington, DC, to Copenhagen.
If you're looking for a better deal than that, you might be disappointed even when the economy declines further, as airlines protect these fares like little else. In fact, you could say First Class fares to Europe are already deeply discounted on a regular basis, so little change here.
Transcon Fares
I hate to say it, because it's the route I fly most, but you may need to adjust your "travel mindset" for the transcon, for a bit longer given the brutal prices airlines are charging. As the year progresses, look for these fares to decrease to $1,000 to $1,500 round-trip, half or so what they are now.
In the meantime, remember concepts like: connections or using miles, Nine Stabs in the Dark to Beat High Transcon Prices, and adding Hawaii using the "Hula Loophole", The Charlotte- or Miami-St. Croix Tag Team and domestic in-class upgrades for other domestic routes.
Hawaii
Our 50th state offers some opportunities to sidestep the higher fare trends, but you need to play it smart. Vacation packages and luxury hotel discounts up to 59% Off are one way to get ahead. There's also the wallet-helping "Hula Loophole." Also, look for routes with widebody aircraft in Business Class on internationally configured flights since they're way better than domestically configured flights. Otherwise, fares can go for around $1,000 on a flash basis from the West Coast and will also probably dip 25% or so later in the year, perhaps more.
So if you're in Chicago and facing a $3,000 flight to Maui, this year more than ever FCF recommends considering a "positioning flight" to the West Coast and catching up with friends there before heading to the islands. And hey, you'll have saved enough to upgrade to a suite on the beach.
Remember The Great FCF High-Fare Workaround
Here at FCF we've built a niche for travelers who want to fly Premium Class for the price of coach. And while we haven't discussed the best news above, we believe our amazing, almost-too-good-to-be-true Leg Stretch Strategy will continue to thrive in 2023.
Should it work for your itinerary, or you need a positioning flight to make it sing, you can save massively with our Leg Stretch Strategy (LSS). Basically, it puts the equivalent of two different trips on a single ticket for prices lower than a band-aid on an ant's heel. You can read all about this travel-saving masterpiece in these reports:
Australia & New Zealand are affordable for a change with the LSS. Save up to $9,698 on Business Class when you book two trips on one ticket.
Europe & South America become dirt cheap, too. Save up to $11,949 / 81% on Business Class when you book two trips on one ticket.
Asia and South America are as affordable as a bowl of noodles. Save up to $3,539 / 49% on Business Class when you book two trips on one ticket.
"Travel is the only thing you buy that makes you richer." – Anonymous
For Miles & Points Maestros:
The Good, Bad, and Ugly
While mileage availability in general is as ugly as ever right now, there will always be low-cost free award space available for flexible travelers who are paying attention to availability trends like American's and United's, and know what currencies to use to get the best deal. You'll definitely want to add FCF's Emirates waitlist strategy to your arsenal of tips and tricks. That's what First Class Flyer's Sweet Redeems are all about.
In short, know how hard it may be to score the kind of mileage ticket you want. Remember the three Cs — cost, comfort, and convenience — and our theory of travel relativity. With those two mindsets, be prepared for how stingy the airlines are when business is good to have realistic expectations for mileage availability. Here's what some of our recent research shows:
American: 81% of American Airlines flights to Europe in our survey have almost no low-cost Business Class award availability. What's more, 29 routes out of 43 have none and six had only a few award seats in one direction: five routes to London from Chicago, Los Angeles, Philadelphia, Raleigh, and Seattle. Charlotte to Frankfurt and Munich, and New York to Milan in both directions have two to three months with a handful of days with four seats. It's the same with Asia at 86%. Six routes have zilch, with the seventh route from Los Angeles to Tokyo having a few days with four seats in November 2023. To South America, it's 91% with 10 out of 11 routes having nothing. The one route, São Paulo to Miami, does show several seats in February, but nothing outbound from the U.S.
Delta: This airline's flights to Europe have little to no low-cost award availability. For instance, the lowest we found on Delta's New York-Frankfurt route was 240,000 miles round-trip. It was the same for Asia. Delta is showing routes from Seattle to Shanghai for 480,000 miles round-trip on most dates. For South America, the lowest price we found was 650,000 miles round-trip. And just when you think the number of required miles couldn't get any higher, it did. 2023 is not the year to be a Delta loyalist.
If you were paying attention to FCF's favorite Delta strategy, there were a couple of routes with a few seats recently for four travelers from New York to Venice and Reykjavík, which we think will grow later this year to many more routes when flights take off with scads of unsold Business Class seats.
United: 89% of United flights surveyed to Europe have almost no low-cost award availability. Meanwhile, 47 routes out of 64 have nothing, 10 have a handful of award space in one direction, and five have a few dates close-in in both directions. Two routes to London from Boston and Chicago have two to three months with available days with four seats, both directions. It's a similar story to Asia with 23 out of 24 having zilch and 86% to South America, with six out of seven having nothing. The seventh route, Chicago-São Paulo, had close-in award space for four seats on the outbound only. Consider using United partners as a bridge route to your final destination.
FCF Prediction: Award Availability, a Tale of Two Half Years
As mentioned at the start of this report, 2023 looks like it'll be a year of two distinct halves.
The first half of the year is when times aren't yet bad for the airlines. They will continue to be stingy with discount mileage awards, so we advise not overpaying for award tickets at this time. Be creative and flexible if you can, using FCF's upgrade mindset and strategies. Perhaps wait a few more months to book that year-out travel, when pricing and availability may be more favorable.
After the middle of the year, when the economy is predicted to get shaken and stirred, we envision much more free mileage award availability, as demand for cash Business and First Class tickets will soften. We may see the pricing of mileage awards lag behind demand, which in turn lags behind the recession.
The Good: Flash Sweet Redeems Deals 
In the short-term, as with fares, travelers who keep their eyes wide open will get deals. Low-cost awards will be out there for those who can spot them. You can stay in the know with FCF's Sweet Redeems. Close-in deals will be everywhere as you can see here to Tahiti, here to Hawaii, the Middle East, Transcon, and Spain.
Think about spontaneous travel as in the upgrade two-step or the close-in upgrade strategy. For people who already have tickets booked up to a year ago, this is one of the best upgrade strategies since the airlines are holding out for top dollar right up until departure.
The Good: Buying Miles Ticketing Strategies
We love buying miles here at FCF. I think we popularized it almost 20 or so years ago and it's a delight to see more mileage sales, more often, and on more airlines. More, more!
I predict that buy-miles strategies will become more valuable in 2023. Bonuses will be big, frequent, and reliable. Depending on how much you travel and how flexible you are, the more you can play this game-changer, the more you can score the world's best seats affordably. If you're just planning on one trip, gamble and wait until there's availability you can live with, and pay whatever miles cost at that time.
Lufthansa just launched a new buy-miles opportunity that nets First Class for 60% off.
Elite Status Travelers
Elite Status is devaluing faster and faster as you saw with Delta's diamond level minimum spend increasing. And forget about elite status having any value — there's increasingly less chance you'll get upgraded on any meaningful routes. And who wants the anxiety of being on the (humiliating) elite upgrade waitlist line?
By the middle and end of the year, with fewer premium seats being sold, upgrades will come more often, and promotions will return as the airlines need them again.
BUT… We all know of people who pay similar prices for different seats on the same aircraft. On Tuesday, there'll be one guy in British Airways First Class from Atlanta to London who paid the same price as the locked-in Delta elite guy in Business Class. So in other words, by being a locked-in Delta elite, you lose big time since you forfeit your choice of airline. You can read more of our thoughts on elite status here:
How to Win in 2023
As if we haven't given you enough ideas to thrive this year, here's a handy roundup of more tips to win when fares are high.
Avid travelers often have a long bucket list of places they want to visit. So when an amazing deal comes up, there's a chance it's already on their dancecard. With the right mindset, they'll be ready to grab it. Want Business Class for the price of economy? That's actually possible with a bit of thought and effort.
Those are your winners for 2023. Buckle up, it's gonna be an interesting ride.
See you up front.
Save Up to 90% On Business & First Class Flights With Flash Deal Alerts & The Exclusive Upgrade Academy
Score like never before with Covid's unprecedented
Premium Airfare and Mileage Opportunities.