Retirees, Business Owners, and Other Flexible Travelers: Keep Your Bags Packed
Close-in availability was made for you.
I have a great job. I get to talk to people from all walks of life. I learn daily from them. At 42, I sit smack in the middle between the experienced, full of time-earned wisdom, and youth, full of fearlessness.
There are endless paradoxes to be learned from both. Today the focus is this: The more well-traveled, the longer the bucket list.
Paradox #1: The more you travel, the more places you have left to visit
I don't know anyone who has traveled much who says, "I have no place left to go." In fact they say the opposite: "The more places I go, the more I have left to go."
This brief preamble is vital because the more places you want to go, the more routes you'll look into and the greater the chance First Class will open up on one of them.
If you are a business owner who can schedule time on short notice or a retired person, you actually can get up tomorrow morning and take off to Europe—or almost anywhere in the world—that night. (With just a little forethought about visas.)
If you have a handful of places on your bucket list to explore, I say sequence your list according to the opportunities.
Paradox #2: Those who stay at home if they're not flying First Class are not snobs
My father-in-law, Lenny, is an awesome guy. He was hard-working and loyal to the same company for 41 years, at his desk pounding out company value till the hour of his retirement, just last year. What I learned from my beautiful mother-in-law, Daphne, over the last year, is that it's a heck of a lot easier to stay home than it is to muscle through arduous airport and (average) airline experiences.
I'm no different: If I'm not flying First, I'm not flying.
Some airline experiences make it easier to leave home
For example, with First Class on Etihad (as good as it gets in my opinion) your vacation starts at your doorstep. Etihad will pick you up at your home or hotel, carry your bags from the door, open the car door, take you to the airport, put your bags on a bell cart, have an escort walk you to the lounge, schedule a pre-flight spa treatment, and escort you through security. My report on Etihad "Surpass" First Class here.
Two kinds of award availability: Short- and long-notice.
Some of the best free First Class award availability often opens up a week or two before a departure date. If you can pack your bags on short notice, the door to First can be open.
The Best Example Opportunity
Take Etihad's First Class Apartment, my favorite and FCF's best rated First Class cabin in the world. It's very difficult to find at the lowest award rates when booked in advance, but if you can travel within a week or two of departure, you can often find a seat, sometimes two, occasionally four.
Example: On May 25, Etihad had four First Class Apartments available on June 5, 7, and 8.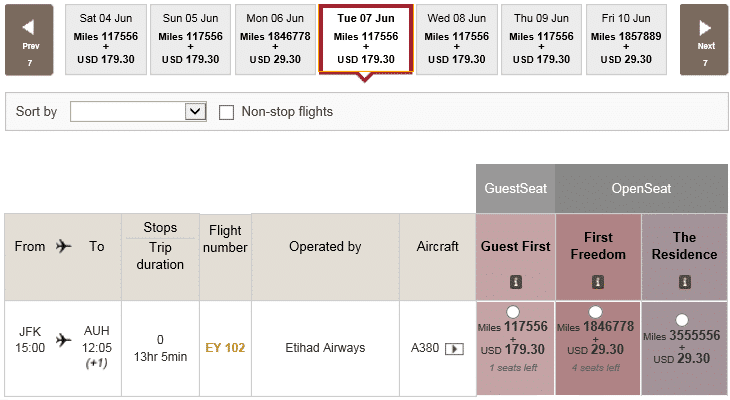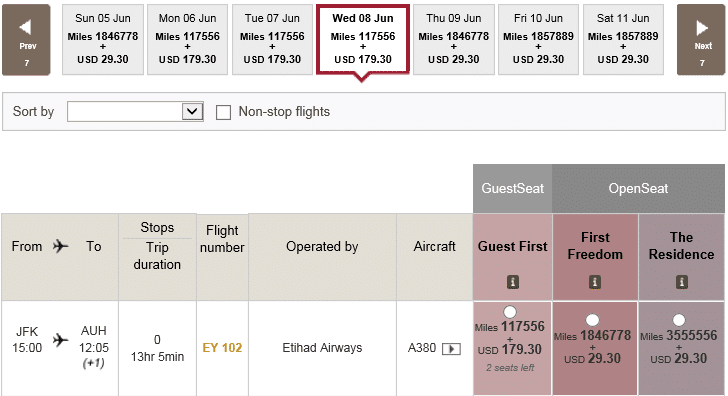 Not going to the Middle East? No problem.
Ok, but Abu Dhabi is a great connection to Africa, Asia, India, and even the South Pacific from the East Coast. I just booked a flight on Etihad from Katmandu to New York. Looking at Etihad's route map, are you telling me there aren't any destinations that you wouldn't love to visit—if you could do the longer segment (the hard part) in Etihad's Surpass First Class?
While it may be fun to say that it's "all about the journey," many folks I know—especially non-millennials who've been around the world countless times—will say it's about getting the air travel portion over with!
I am not retired needless to say, but I have the flexibility to work from anywhere in the world as long as I have an Internet connection, so I book First Class all the time. You can, too, if you're in the same category.
Another Example Opportunity: Routes that Hardly Ever Have Award Space in First Class
U.S.-Australia seldom sees First Class award availability at the lower rates if you book in advance, but if you can travel on short notice, you can often find a seat. On May 28, American had two days available in First Class.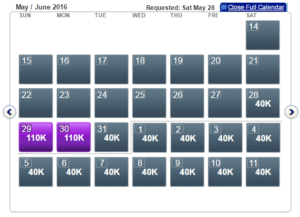 How would this all work in practice? It's usually not very hard to book hotels or tours on short notice. That said I'd still do a little research on a few places in advance, so that when availability strikes, you can simply make the flight booking. American allows you to cancel at no charge within 24 hours. So, you have 24 hours to book your hotel, and be off in the next day or two. Talk about having something to talk about.! (Plus, the Park Hyatt Sydney awaits.)
"Matthew, what about the return," you ask. Well, would you believe that American's trend of having First Class seats a couple days out also pertains to Sydney-Los Angeles? Play the same game. Worst case scenario: Stick around for a day or two longer until availability opens up. Or, take a different routing home; this is the reason you have a diversified portfolio of miles. In fact, in the case of Sydney, I'd look at returning on Etihad especially if I lived on the East Coast.
The point: There are enough carriers offering great close-in availability, so you don't have to worry about getting home.
The principle: Getting somewhere isn't hard on short-notice, although I wouldn't suggest being this daring if you're traveling to attend the Olympics or other such events. But 9 out of 10 times, I'm fine and that more than makes up for the occasion I have to buy a ticket home.
Another Example: First Class to Asia
On May 25, Japan Airlines had First Class seats available on three days during one week: May 29, 30, and 31.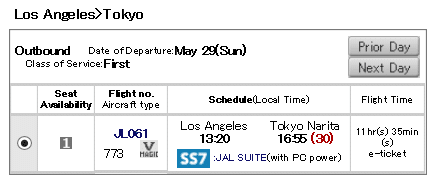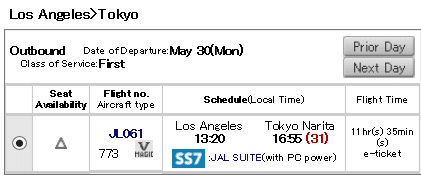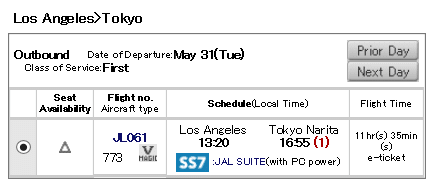 Glass Half Full or Half Empty?
There are two ways to look at this: Availability is horrible—one to four seats only for one to three days out of a whole year, or one to four seats for one to three days out, just waiting to be seized by FCF members.
Don't make the mistake of thinking, "Wait, up to four seats for over 11,000 FCF members?" Well, that's two on any given day, on any given route. Tomorrow and next week, there will be two more, according to past research. And that's just three airlines.
What's Next?
Other airlines often open up award seats within days of departure. We're planning on analyzing these opportunities more, and reporting back to you through Daily Alerts. The intention is to offer pre-baked itineraries. Please shoot me an email if this sounds interesting to you: [email protected]
Save Up to 90% On Business & First Class Flights With Flash Deal Alerts & The Exclusive Upgrade Academy
Score like never before with Covid's unprecedented
Premium Airfare and Mileage Opportunities.